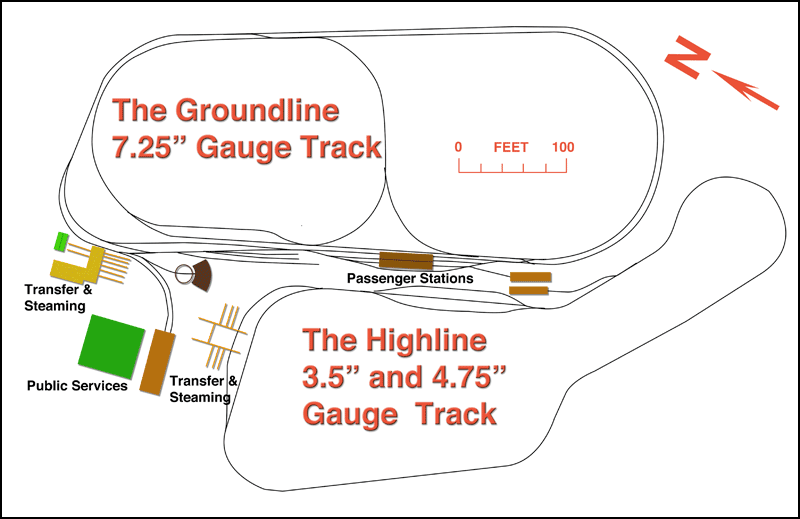 For those who have not yet visited our railroad, the question often comes up, "How exactly do you move the locomotives around, when visitors and members bring them to the track?"
Many locomotive owners have specially adapted vehicles with tracks built right into the bed of their vehicle. Their engines are loaded onto these vehicles and driven to our track. Our engineers are intensely proud of their iron horses, and they labor intensely to maintain them for your enjoyment. They welcome your interest and inquiries.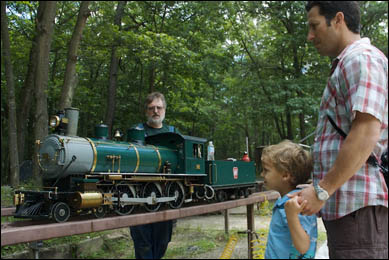 The two areas indicated as loading areas are equipped with electrically driven, hydraulically adjustable rolling track sections which raise, lower, and move, to marry up with the tracks in the vehicle carrying the engine.
Once the Locomotive is on the transfer table, it is rolled to the steaming bays where moveable track tables and switches eventually allow the locomotive to move onto the main line right of way. No visit to Long Island Live Steamers is complete without a visit to our steaming bays to watch the locomotives being readied for their run or serviced at the end of the day and prepared for their trip home. But PLEASE remember to stay BEHIND the FENCES!