Welcome to Long Island Live Steamers
Next Run Day

We were featured on News12 Long Island! Click here to watch the video.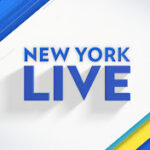 We were featured on New York Live! Click here to watch the video.
Long Island Live Steamers may well be the best kept secret on Long Island. Although thousands of visitors enjoy visiting and riding on our railroad every year, most Long Islanders have either never heard of us, or if they have, have yet to visit us on one of our Public Run Days. Since most of our advertising is "word of mouth," those folks who do find us are usually very surprised by how much fun a day with Long Island Live Steamers really is!
Located in Southaven County Park, in Brookhaven (between exits 57 & 58 off Route 27), Long Island Live Steamers is a 501(c)3, not for profit organization, operating for the education and enjoyment of the public, and to preserve the history and wonderment of the glory days of railroading.
Our twice monthly Sunday Public Run Days find rideable steam, diesel and electric trains operating on eight acres of scale tracks. While our Track Plan Page details the layout of our two railroads, only a personal visit, and the smiles of visiting children and adults alike, really explain what LILS is all about.
Enjoy your on-line visit. But, mark your calendar now for an in person visit, and then climb aboard to enjoy the sights, sounds, smells, and excitement of Live Steam Railroading right here in your Long Island backyard!
And if you like what you see when you visit, you might consider joining the Long Island Live Steamers. Check out our Membership Page for more details.
See you out here soon!